Lead Business Analyst
Lead Business Analyst required by market leading, award winning, professional services organisation to join their Business Change team in Bristol. The successful applicant will be required to work 1-2 days a week onsite with flexibility.
The Lead Business Analyst role is an internal consultancy role that has responsibility for investigating business systems and processes and identifying options for improvement. This is a key role in supporting management to exploit IT in order to obtain business benefit.
In addition, you will be required to lead a team of Business Analyst's and head up projects.
As part of the Programme Management Office (PMO) of dedicated business analysts and project managers, often augmented with external consultants, you will manage and implement complex projects.
The PMO manages all internal major projects and the overall project portfolio for the company. Business Analysts are key to ensuring successful outcomes by working with other Business Services teams (IT, Knowledge Management, Business Development, HR, Facilities)
As a Lead Business Analyst your day to day remit includes:
Lead a team of Business Analyst's and also take the lead in projects and when dealing with stakeholders and the business
Produce robust business cases and support the production of project plans, resource requirements and delivery of products to enable the realisation of business benefits Use appropriate business analysis activities throughout the project lifecycle to achieve the required outcomes.
Identify and deliver successful business analysis products within different business change frameworks and environments e.g. agile, waterfall, projects and programmes.
Identify and document business requirements using a range of business analysis techniques including interviews, document analysis, requirements workshops, surveys, site visits, business process descriptions, use cases, scenarios, and task and workflow analysis.
Proactively communicate and collaborate with external and internal clients to analyse information, functional and non-functional requirements.
Drive and challenge business teams on their assumptions of how the solution will meet their needs.
Be the liaison between the business units, technology and external suppliers. Serve as a link between the client and the project team.
Work with requirements, user stories and acceptance criteria to create test scripts, plans and scenarios.
Co-ordinate user acceptance tests ensuring participants undertake test duties to established standards.
Support peers and junior team members to deliver business analysis products of a high standard throughout the project lifecycle.
To proactively support project managers to manage, plan, structure and lead projects.
Take responsibility for delivery and support the enforcement of project deadlines and schedules.
Core Skills Required
Previous experience of leading small-medium sized teams
Strong analytical and problem solving ability, including a thorough understanding of how to interpret the (predominantly internal) client's business needs and translate them into business/operational requirements.
Excellent excel, good visio and Microsoft Office skills.
Excellent interpersonal skills, able to adapt to different working styles to get the most out of the team and project contributors.
Good technical understanding (role is business focused not IT focused).
Self-starter with good time management skills, ability to prioritise conflicting deadlines and expectations.
Evaluate information gathered and distinguish user requests from the underlying true business needs. Work with the client to identify required changes.
Document the results of business analysis, for example workflows, obtaining sign-off from clients on the As-Is and To-Be process or solution.
Document use cases or user stories, analysing requirements and agreeing their priority with clients and stakeholders, including evaluating a minimum viable product for the proposed solution.
Identify and track measures needed to realise the benefits from the project.
Collaborate with subject matter experts (e.g. developers, solution and technical architects) to establish the technical vision and analyse trade-offs between usability and functional/performance.
Review and update requirements, specifications, business processes and recommendations related to proposed solution to ensure traceability of decisions and related changes.
Supports project managers to ensure risks and issues are identified and managed in a timely manner.
Core experiences:
End-to-end experience of the project lifecycle in both agile and waterfall models.
Proven experience writing specifications for IT systems/requirements.
Proven experience interacting, working and communicating directly with end users at all levels of an organisation.
Commercial awareness.
Ability to work on multiple independent projects at the same time and manage competing deadlines.
This fantastic role comes with a basic salary of £(phone number removed) p/a and on top of the bespoke training package, comes with the following benefits: Remote working, annual salary review, 25 days holiday (which will increase to 30 days based upon length of service), private medical insurance, pension and many more. This will include a bonus scheme which is being introduced in the Summer.
Apply for this role:
Advertised by: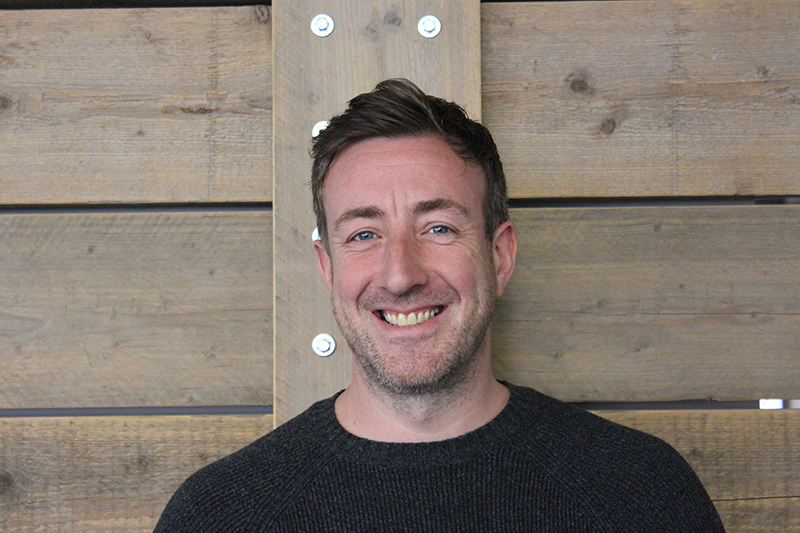 Richard Crowcombe
A Senior IT Recruitment Specialist with 20 years experience in the delivery of permanent staff, contractors and project teams to clients across the UK.
TEL: 07979154556
EMAIL: rich.crowcombe@artisrecruitment.co.uk